About
One of Canada's last independently owned radio stations. We are created for and supported by the diverse voices of Vancouver Island and the West Coast of Canada.
The Last Independently owned radio station
Proudly Supporting Our Community
Looking for a radio station that's truly independent? Look no further than Tuff City Radio! We're the last independently owned radio stations in the country, and we're committed to bringing you the best in regional news and events, as well as showcasing emerging Canadian artists. Our stations are on air 24/7, 365 days a year, so you'll never miss a beat!Plus, we have a number of local hosts who provide themed programming that's sure to keep you entertained. And if that's not enough, we also import some great nationally syndicated programs and Vancouver Canucks hockey games! Tune in today for the best in daily information programming, including local and national news and sports, tide reports, weather, driving conditions, marine weather.
Globe And Mail Feature
Keeping The Rock Alive
Rain or shine, pandemic or not, we keep the rock alive at Tuff City Radio. After over 20 years of living in Tofino, Cameron Dennison and Kimberly Johnston have continued to fall more in love with radio and being part of the community.Learn more about how Tuff City Radio pulled through the COVID pandemic and was instrumental in bringing people during this difficult time in this featured article in The Globe And Mail.
Powered By YOU
Special Thanks To Our Sponsors
Cindy Hutchinson (Platinum Sponsor), Darlene Grimmett, Mayco Noel (Bronze Sponsor), Sophie L'Homme (Silver Sponsor), Robert Johnston, Jessyca Fulsom (Silver Sponsor), Costain Leonard, Bronwyn Keller (Bronze Sponsor), Patti Hirst (Platinum Sponsor), Nathan Braun & family (Silver Sponsor), John Enns (Silver Sponsor), Jacky Challenger, Luke Massato, Laura Loucks & Family (Silver Sponsors), Christine Skucas (Silver Sponsor), Alyne Francis, Krissy Montgomery, Laura McDonald (Gold Sponsor),Zoe Rodocanachi, Kim Hoag (Platinum Sponsor)• If you have donated or supported Tuff City Radio and do not see your name here please contact us so we can update the site for you.
Shows
With shows ranging from interviews and local news to music and events, there's something for everyone on Tuff City Radio. And with our handy calendar, you'll never miss a beat! Simply consult the show calendar for show times and topics, then tune in for a dose of everything that's happening.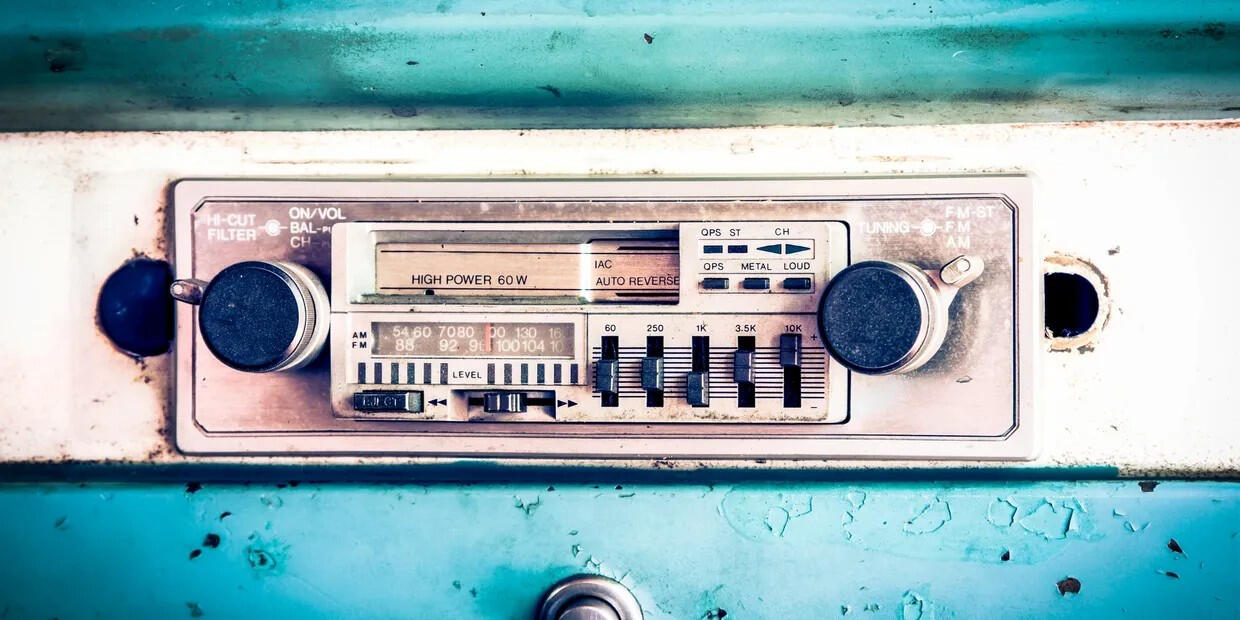 Monday
The Tuff City Jazz Show, 6-8 pmThe Jazz Show is a calming breath of fresh air on Monday evening. From popular favourites to hidden gems listeners will have the opportunity to hear the very best in Jazz as well as information about the artists and the recordings being played.The Psychedelic Basement with Mike Chips, 9 pm-12 amMike's been in his basement for a long, long time. He shares with us the treasures of his time down deep in the psyche of the human experience. Welcome to the basement.
Tuesday
Taco Tuesday with Myles Beeby, 6:30-8:30 pmJoin Myles Beeby as he introduces the west coast to some amazing hip hop on Taco Tuesday.Grizzly Waves with Luke Macdonald, 9-11pmGrizzly Waves with Luke MacDonald. Canadian Indie Rock, Indigenous & World Music - Breaking boundaries & breaking beats.
Wednesday
In Spite of Ourselves with Cory & Dena, 6:30-8:30 pmGo on a magical, random music journey with Cory & Dena. It's a great time time, there are always laughs, and they play music to roll down your windows and sing aloud to!Fish Head Soup for the Soul with Terry Dorward., 9pm - 12 amFish Head Soup for the Soul with DJ Crazy Fish. Indigenous hip hop and metal. Decolonializing your musical mind.
Thursday
Dr. Johnston's Musical Emporium, 7-10 pm.Join everyone's favourite doctor for a dose of the sonic medicine you need.
Friday
Kook Soup with Andre McGillivray, 8-9 pmGarage Rock, Surf Rock, Tiki Weirdness, Sick Psyche, Greasy Soul, Trash Blues Everyone is dropping into this party wave.Operation X-Ray with Andre McGillivray, 9-10 pmNoise Rock & Post Punk & all points in between. This is NOT a drum circle.
Saturday
Moffat in the Morning with Doug Cox, 9 am - 12 pmMoffat in the morning is Folksy & Bluesy. It is our most classic show on Tuff City &  Ukee Radio.Random Play with Doug Cox, 1 pm - 3 pmRandom Play features rare and not-so-rare recordings mixed with Doug's stories and observations about music, the music business and the men and women who make the music.
Sunday
Classical Music, 6 am - 10 amBrush up on your classical music education and appreciation on Sunday mornings.The Send it Sunday Show with Storm & special guests, 6:30 pm - 8:30 pmBetter than any mix on SpotifyAisle 5 Live with Tristan, 9 pm - 11 pm ish ..Reggae and Dub music to throw down your own in house Reggae Dance Bomb!
Shop
One of Canada's last independently owned radio stations. Support your local radio station by purchasing our awesome swag.
Advertising
Results That Matter Along With Simple & Transparent Pricing.
Request Our Current Rate Sheet
Horoscope
COMING SOON!
♈️
Aries
Zodiac Sign Traits
Aries, the first sign in the zodiac, belongs to those born between the dates of March 21st and April 19th.
The first sign of the Zodiac, Aries are the trailblazers. Passionate and independent, Aries will never do something just because everyone else is doing it—a Ram needs to be 100 percent committed to the task at hand. Competitive to the max, the best way to motivate an Aries is to turn something into a contest. Aries will put everything they have (and then some) into winning. Loyal, smart, and impulsive, they always have multiple projects on their mind, and won't be satisfied until their work, social life, and personal lives line up exactly with the dream life they've envisioned. Those who are drawn to magnetic Aries may have trouble keeping up—but if they can, they'll have a friend for life.
♉️
Taurus
If your mind is clear and your heart is open, your spirits will rise as naturally as the dawn Sun. From the day of the Fool through to the 19th, the Sun in risk-taking Aries encourages adventures, fresh starts, and physical exertions.
Make the most of the New Moon on the 10th to plant whatever you want to grow - sunflowers, ideas, love! Full Moon on the 25th hosts the first Lunar eclipse of 2013.
This is your very own birthday Moon, ripe with the promise of Spring and wild with the power of eclipsing darkness. Use it to banish whatever holds you back, leaving no-holds barred!
♊️
Gemini
Do your Spring cleaning first half of the month, using the double whammy of springtime energy provided by the New Moon on the 10th.
The astrological art of Feng Shui is based on the concept that the condition of your outer space is a telling reflection of your inner states. So take a look.. the kitchen reflects dietary & self-nurturing habits; the bedroom, your dream & love life. Clear excess clutter to make way for the easy flow of energies; enhance inner upgrades with outer improvements.
♋️
Cancer
There is great wisdom to be gained by tuning in to natural cycles & aligning yourself to seasonal forces to gain their support.
This month, Winter's inertia is overthrown by the enthusiasms of Spring. Go with the force; bust free of stagnant, lifeless routines, and launch brand new ideas and desires. Let the myriad of budding possibilities fuel you; use the New Moon power on the 10th to make your move.
♌️
Leo
The ultimate New Moon of magical starts awaits your pleasure on the 10th; whatever you've been dreaming of, now is the time to make a move, any move, to bring it down to Earth.
Full WildCat Moon (Choctaw) on the 25th is ringing your bell and calling you out. This is the Lunar Beltane Moon of fairies and flowers, a time to bless seeds, invoke fertile forces, & dance naked in the morning dew - that sort of thing!
♍️
Virgo
Harness the uprising force of the Springtime New Moon on the 10th to opportunistically reinvent yourself! Put "take risks' at the top of your to-do list, because "Life shrinks or expands in proportion to one's courage." (Anais Nin)
Be in love with the mysterious, the unknown; be in love with your fate. Spring clean away complications - simplify everything for perfect operations, including health care, dinner plans and thinking - eat less, medicate less and think less!
♎️
Libra
April Fool's Day and the pagan, Persian, astrological New Year (see All Signs) call for nothing less than a fresh begin-again, a brand new bright, and a beginner's mind. Shake off "shoulds" like old fleas! Don't "know" nothing! Let fun and tomfoolery take the lead!
New Moon on the 10th features a lusty Venus-Mars mating that calls for bold moves & leaping-before-looking in romantic adventures. Full Moon on the 25th (see Scorpio) calls out all the monsters under your bed and skeletons in your closet... make friends with them!
♏️
Scorpion
The Full Moon rising in your sign on the 25th is the first one of Spring and the New Year (see Aries & All Signs). Hindus call this Moon a "Chandra Grahan"- an eclipsed Moon that calls for special care & ritual, cleansing and abstinence.
However you regard it, this Awakening Moon is your once-a-year special event. It offers you the opportunity to tune in to spirit, dreams and desires. It highlights deeper shades and phantoms, and helps you name, own and command them, as forces of your subconscious mind.
Wholeness and self-power are its gifts; take them if you will!
♐️
Sagittarius
April Fool's Day dawns with the Moon in your humor-loving, optimistic sign - a clear message from the cosmos that you should celebrate the livelong month; woo your wonderful, expect the unexpected, and make dancing your main mode of locomotion!
New Moon on the 10th honors first moves and wonderful wishes. By the 20th, romantic Venus, desirous Mars and the vitalizing Sun form a romantic trio in sensual, spa-loving Taurus. Should the Scorpio Full Moon eclipse on the 25th take you out of bounds, let this lovely trio of heavenly bodies bring you back to earth!
♑️
Capricorn
Your ruling planet Saturn, with its 62 Moons and rings of ice, will be at its biggest & brightest this month, rising at sunset and shining from the zodiacal sign of Scorpio, like a steady star through the night. Saturn's current two year transit through Scorpio occurs once every 29 years...
The energies of its passage this time round will climax around the 28th, when it comes closest to Earth and opposes the Sun. Lessons around surrender, control, and shadow sides may arise, offering you benefits and mastery if you are humble enough to learn; give it your best!
♒️
Aquarius
Time to play the fool, and who better than you? Your highest creative potential is actualized when your self-consciousness is overwhelmed by your passions - dance like no one is looking, make a fool of yourself regularly (to stay in practice), and live your life out loud! It marks the chief danger of our time, some wise sage once said, that so few dare to be eccentric in public...
Use the uprising forces of the New Moon on the 10th to break out of the mold, and let the Full Awakening Moon on the 25th work its magic - see Scorpio for full details!
♓️
Pisces
Now that you are old & wise, and still here, beyond end-of -the-world prophecies and despite all odds, it's time to live life to the fullest & make every minute count!
So do a cold turkey quit on complaints. Refuse to lumber your mind with rubbish. Be difficult to offend; take nothing personally. Be your own boss; be the decisive element! Listen to the best of news and spend time with the happiest of people. Spring is in the air, and the world is your playground!
Contact
Please contact us if you have any special requests or questions.
Privacy Policy
Tuff City Radio cares about your privacy.
Effective Date: Jan 1, 2022Tuff City Radio ("we", "us" or "our") operates the website (hereinafter referred to as the "service"). This page informs you of our policies regarding the collection, use and disclosure of personal data when you use our service and the choices you have associated with this data. We use your data to provide and improve the service. By using our services, you agree to the collection and use of information in accordance with this policy.DEFINITIONSService
The service is the website operated by Tuff City RadioPersonal data
Personal data designates data relating to a living person which can be identified from this data (or from these and other information in our possession or likely to become so).Use of data
Usage data is data collected automatically, generated either by the use of the service, or by the infrastructure of the service itself (for example, the duration of a page visit).Cookies
Cookies are small files stored on your device (computer or mobile device).We collect several types of information for different purposes to provide and improve our service to you.COLLECTION AND USE OF INFORMATION
PERSONAL DATA
When using our service, we may ask you to provide us with certain personally identifiable information that can be used to contact or identify you ("Personal Data"). Personally identifiable information may include, but is not limited to:- Email
- Last name and first name
- Address, state, province, postal code, cities
- Cookies and usage dataWe may use your personal data to contact you with newsletters, marketing or promotional materials and other information that may be of interest to you. You can refuse to receive all or part of these communications by contacting us.PERSONAL DATA
We may also collect information about how the service is accessed and used ("Usage Data"). This usage data may include information such as your computer's Internet protocol address (for example, IP address), browser type, browser version, the pages of our service that you visit, the time and date of your visit, time spent on these pages, device identifiers and other diagnostic data.MONITORING AND COOKIE DATA
We use cookies and similar tracking technologies to track the activity of our service and we retain certain information.Cookies are files containing a small amount of data which may include a unique and anonymous identifier. Cookies are sent to your browser from a website and stored on your device. Other tracking technologies are also used, such as tags, tags and scripts to collect and track information, as well as to improve and analyze our service.You can ask your browser to refuse all cookies or to indicate when a cookie is sent. However, if you do not accept cookies, you may not be able to use certain parts of our service.Examples of cookies we use:
- Session cookies: We use session cookies to operate our service.- Preferably cookies: We use cookies preferably to remember your preferences and various parameters.-Security cookies: We use security cookies for security purposes.USE OF DATA
Tuff City Radio uses the data collected for different purposes:
Provide and maintain our service
- To notify you of changes to our service
- To allow you to participate in the interactive features of our service when you wish
- Provide customer support
- Gather valuable analyzes or information to improve our service
- To monitor the use of our service
- Detect, prevent and resolve technical problems
- To provide you with news, special offers and general information about other goods, services and events that we offer and similar to those that you have already purchased or on which you have requested information, unless you have chosen not to receive this information.DATA TRANSFER
Your information, including your personal data, may be transferred to and stored on computers located outside of your state, province, country or other government jurisdiction where data protection laws may differ from those in your jurisdiction.If you live outside of Canada and choose to provide information to us, please note that we transfer data, including personal data, to Canada and process it in Canada.Your consent to this privacy policy, followed by your submission of such information, represents your agreement to this transfer.Tuff City Radio will take all measures reasonably necessary to guarantee the secure processing of your data, in accordance with this privacy policy, and no transfer of your personal data will be made to an organization or a country, unless adequate controls are in place, including security of your data and other personal information.DISCLOSURE OF DATA
LEGAL REQUIREMENTS
Tuff City Radio may disclose your personal data in good faith believing that such action is necessary to:
- Comply with a legal obligation
- To protect and defend the rights or property of Tuff City Radio
- To prevent or investigate possible wrongful acts related to the Service
- To protect the personal safety of service users or the public
- Protect against legal liabilityDATA SECURITY
The security of your data is important to us, but remember that no method of transmission over the Internet or electronic storage is 100% secure. We strive to use commercially acceptable means to protect your personal data, but we cannot guarantee its absolute security.SERVICE PROVIDERS
We may use third-party companies and individuals to facilitate our service ("service providers"), provide the service on our behalf, provide service-related services or help us analyze the use of our service.
These third parties only have access to your personal data to perform these tasks on our behalf and are obliged not to disclose it or use it for other purposes.ANALYTIC
We may use third-party service providers to monitor and analyze the use of our service.
Google Analytics - Google Analytics is a website analysis service offered by Google that tracks and reports traffic on a website. Google uses the data collected to track and control the use of our service. This data is shared with other Google services. Google may use the data collected to contextualize and personalize the advertisements of its own advertising network. You can choose not to have made your activity on the Service accessible to Google Analytics by installing the browser add-on to deactivate Google Analytics. The add-on prevents the Google Analytics JavaScript (ga.js, analytics.js and dc.js) from sharing information with Google Analytics on visit activity. For more information on Google's privacy practices, see the Google Privacy & Terms web page: https://policies.google.com/privacy?hl=en.BEHAVIORAL REMARKETING
Tuff City Radio uses remarketing services to advertise on third-party websites after you visit our service. We and our third-party suppliers use cookies to inform, optimize, and serve ads based on your previous visits to our Service.
Facebook - Facebook's remarketing service is provided by Facebook Inc. To learn more about Facebook interest-based advertising, visit the following page: https://www.facebook.com/help/164968693837950 To opt-out of Facebook's interest-based ads, follow the instructions provided by Facebook: https://www.facebook.com/help/568137493302217 Facebook adheres to the principles of self-regulatory online behavioral advertising established by Digital Alliance. You can also unsubscribe from Facebook and other participating companies through the Digital Advertising Alliance in the United States http://www.aboutads.info/choices/, the Digital Advertising Alliance in Canada http: // youradchoices. ca / or European Alliance for Interactive Digital Advertising in Europe http://www.youronlinechoices.eu/, or unsubscribe using the settings on your mobile device. For more information on Facebook's privacy practices, please see Facebook's privacy policy: https://www.facebook.com/privacy/explanationLINKS TO OTHER SITES
Our service may contain links to other sites that we do not operate. If you click on a third party link, you will be directed to that third party's site. We strongly recommend that you consult the privacy policy of each site you visit.
We have no control over and assume no responsibility for the content, privacy policies or practices of third party sites or services.PRIVACY OF CHILDREN
We do not knowingly collect personally identifiable information from persons under the age of 18. If you are a parent or guardian and you know that your child has provided us with personal data, please contact us. If we realize that we have collected personal data from children without verifying parental consent, we will take steps to delete that information from our servers.CHANGES TO THIS PRIVACY POLICY
We may update our privacy policy from time to time. We will notify you of any changes by posting the new privacy policy on this page.
We will notify you by e-mail and / or a visible notice on our service before the change takes effect and update the "effective date" at the top of this privacy policy.
We recommend that you periodically review this privacy policy to keep yourself informed of any changes. Changes to this privacy policy take effect when posted on this page.CONTACT US
If you have any questions about this privacy policy, please contact us:
By email: strongheartproductions@gmail.com